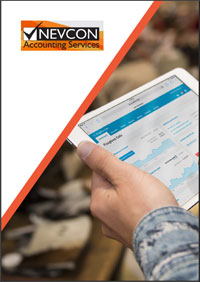 Nevcon Accounting Services was established in 1991 to meet the needs of small to medium-sized Canadian businesses in their daily and yearly accounting needs. Areas where Nevcon can be of benefit to your business include:
computerized accounting software and system setups
financial statements and corporate taxation
bookkeeping
taxation needs of owners/managers
non-profit accounting needs
… and more. Go to our Services section for more details.
Neil S. Evans
, the principal of Nevcon Accounting Services, has a Bachelor of Business Management from Ryerson Polytechnic University in Toronto, Ontario, Canada. He has obtained the accounting designation of CPA, CMA (Certified Management Accountant).
With a background in banking, and an advanced knowledge of financial computer programs and systems, Neil is able to assist small to medium-sized Canadian businesses in assessing their needs and improving the information they receive to better run their enterprises. Neil is also knowledgeable in the area of accounting setup and practices for not-for-profit organizations.